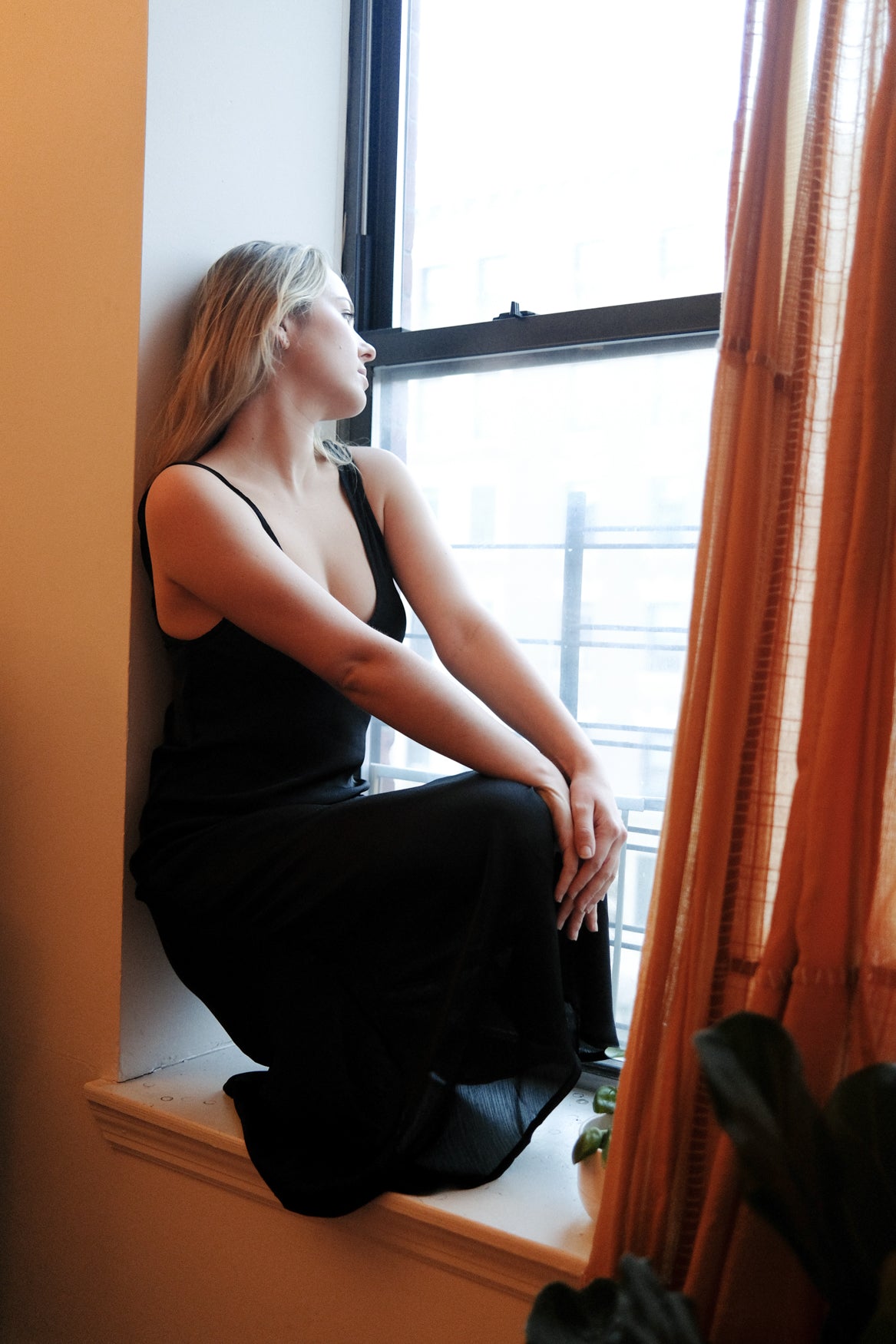 TWELVE DAYS : JASPER POLISH
Growing up in the public eye is no easy feat, yet rising star Jasper Polish has not only managed to navigate this treacherous terrain but also keep some of her most precious moments private. Jasper is quietly conquering Hollywood one step at a time and it won't be long before she's a household name. With an undeniable talent, there will be no dimming of Jasper's shining light any time soon; we can expect big things from this incredible artist for years to come.
"
The story I did is collaborating with a fellow artist as my favorite thing to do during the holidays, when our business is shut down and you can still create beautiful things even when it's slow! My tradition is to stay creative with the people I love."
Jasper pictured wearing the Love Dress

TWELVE DAYS : ALLISON MCNAMARA
Before launching MARA, Los Angeles native, Allison McNamara began her career as a TV host and Journalist with features on popular platforms like Refinery 29 and Pop Sugar. "MARA" - an homage to t...
Read more
TWELVE DAYS : LAUREN ALEXANDER
Lauren, the visionary co-founder and creative director of LNA, is an aficionado for timeless style. When she's not busy refining classic silhouettes, you can find Lauren indulging in some of the ...
Read more