TWELVE DAYS : KAMARYN POTTER
Kamaryn is an Art Director with extensive experience in the film, fashion, photography and hospitality industries. In her artistic endeavors she creates visual research pieces such as stills and moving references to photographic art direction and production design for leaders in these fields. But that's not all – Kamaryn also recently started By Dolores - a candle company based on creating emotionally meaningful scents! Each scent evokes personal nostalgia which helps transport one into their own fantasy world right here on earth. All candles are domestically handmade ethically according to Dolores' high standards set forth by Kam herself; making each product unique while staying true to its intent of providing emotional satisfaction!
"I've never been a holiday person. I find them stressful and overwhelming and I get depressed by the massive consumerism even though I end up participating in it. I'll be spiraling in the corner."
Kam pictured wearing the Daphne Dress

 KAMARYN POTTER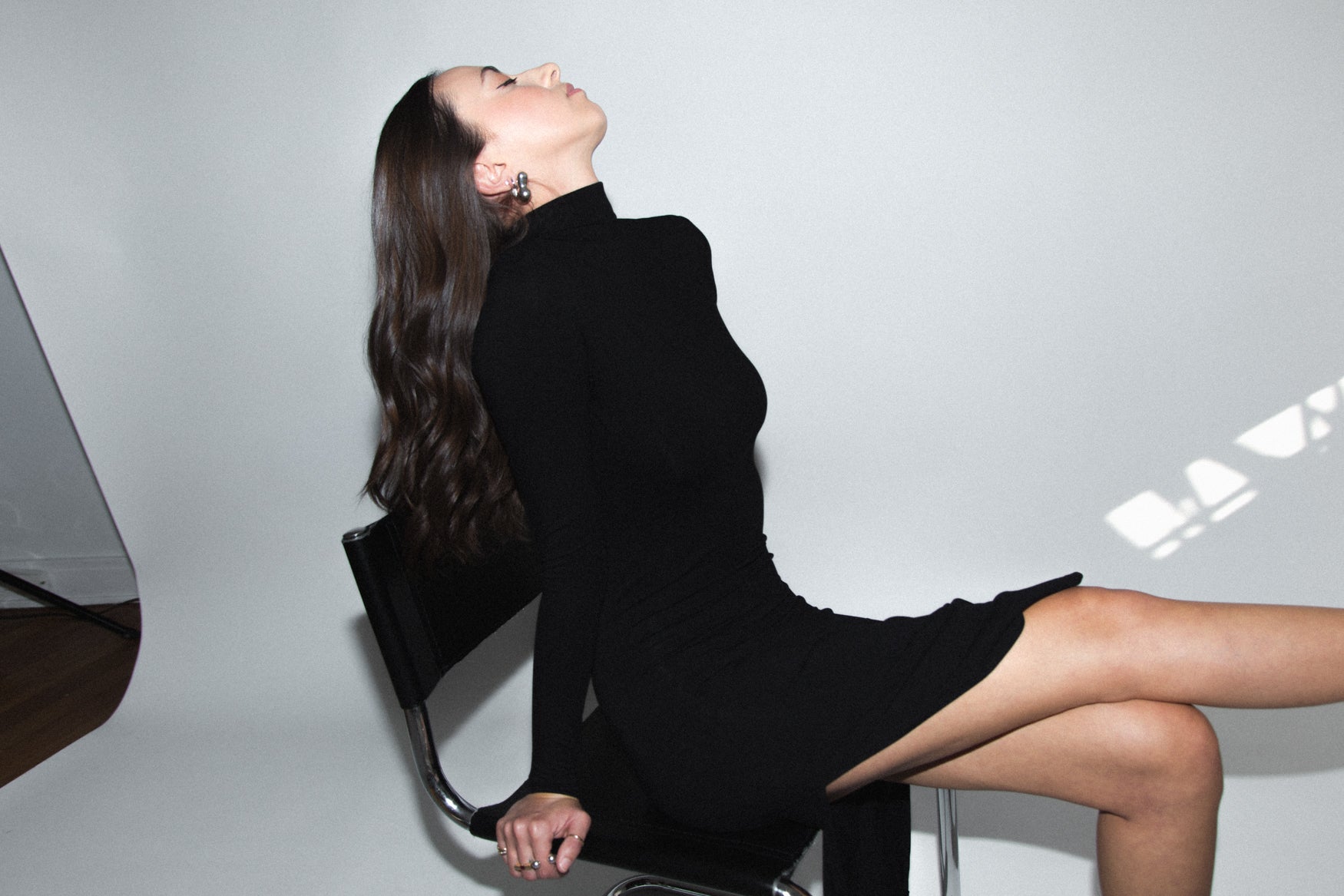 Alyssa Sutter is a fashion stylist, editor, and jewelry designer based in Los Angeles. She is the founder and designer of OMNIS STUDIOS, a unisex jewelry line that is inspired by timeless pieces ...
Read more
Indonesia-born and Singapore-raised Amanda Gunawan does not believe in designing for the moment. At OWIU (Only Way Is Up) The Los Angeles based architectural practice she co-founded in 2018—Gunaw...
Read more