Portrait Series : Maggie Holladay of Claude Home
If you have a love for interiors, vintage, and a beautifully curated Instagram aesthetic, you've probably already seen and/or follow Maggie on her account Claude Home. While Maggie has a keen eye for design and vintage she also has an inspiring voice when it comes to equality and social injustice. We sat down with this beautiful soul for some insight into how she got started with interiors, her growing business and her favorite vintage piece to date.
Describe an ideal day for you.
My ideal day starts with me knowing there's no alarm set and naturally waking up around 9 AM, getting ready for the day, grabbing coffee and reading a book in the park, and seeing where the day brings me with no exact plan in mind.
What sparked your love of interior design/vintage?
My love for interior design and vintage was sparked very naturally. I worked in fashion and have always had a deep appreciation for collectable pieces and art.
How did you get started with Claude Home?
Claude Home started as a hobby. I was collecting so many small chotskies and my boyfriend at the time was like "Mags we don't need a million marble coasters, just make an instagram account to sell them and call it Claude (which is his nickname)" Over time I started to have a following and decided that it was way more fulfilling then my job in fashion and pursued it full time.
Favorite vintage piece you've found?
Pierre Paulin Groovy Chairs!
How would you describe your personal style?
Very uniform, maybe a bit boring, but classic and easy.
What are 3 pieces you consider a must-have in your closet?
Vintage Levis (one in the perfect fit, one very oversized, and one in-between). Oversized blazer, and a simple white slip dress, Trois the label Jennifer dress is my new staple.
What's your advice for someone who's never shopped vintage furniture?
Do your research, Save up and buy a collectable item that you will chairish forever.
Favorite place in the city?
The bench outside of CB cafe on 7th and B, Takahashi for Dinner, and my closest friends together in my apartment being silly
Hobbies and interests outside of interiors?
Tennis, I started playing before I could talk practically and has been a huge part of my life. Shutting off my brain and being fully diverged into a book, and of course fashion / shopping.
What would you say is your favorite and least favorite part of social media?
Favorite part is the people I've met and the friendships made. Some of my closest friends I've met from sliding into their DM's or vise versa. My least favorite part is that I'm a young women and its hard to not compare yourself to the beautiful women you see on instagram.
Current Disposition?
Remove negativity, be there for your friends the same way you would want them to be there for you, and just keep doing you. 
MAGGIE HOLLADAY | CLAUDE HOME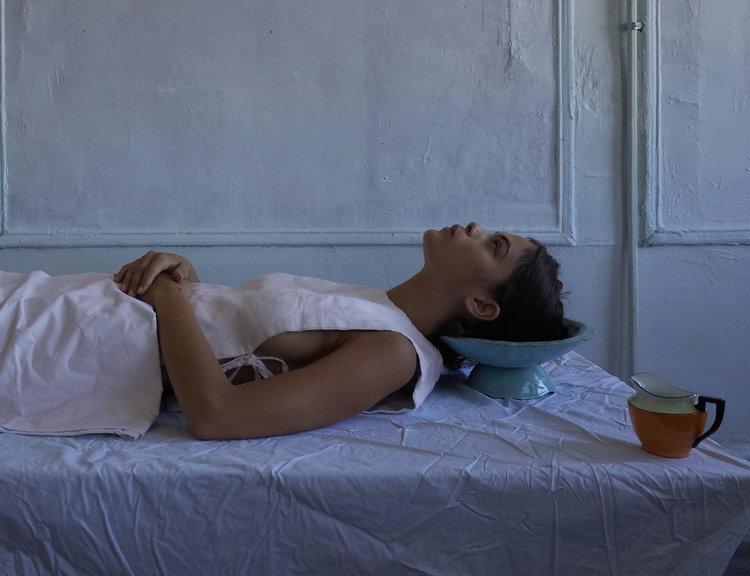 Meet Lexie, this baker and artist has redefined our approach on what it means to be a creative. New York native, Lexie tells us how she got into baking and how she integrates her food with her art...
Read more
Portrait Series : Ashley Roberts
Los Angeles based Ash Roberts has no limit to when it comes to creative outlets. From styling spaces to fashion, Ash has recently shifted her focus to her long time passion of painting. From an ear...
Read more